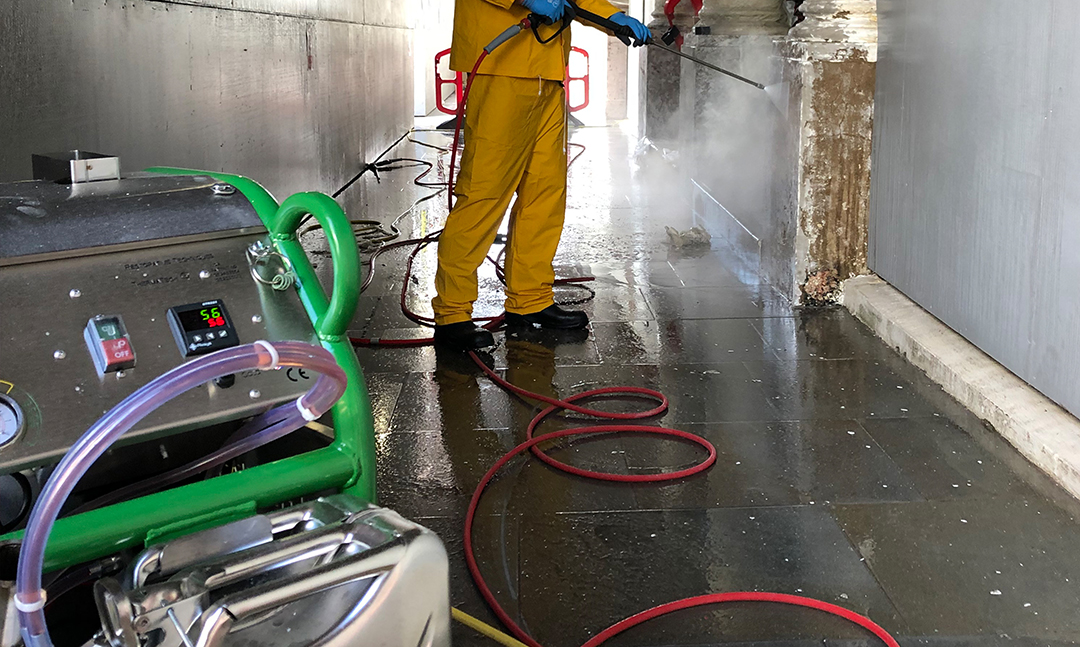 Our new ThermaTech Stone & Masonry Cleaning System
Posted on
16th October 2019
Intercity Contractors offer professional blast cleaning in London and across the UK. On the softer side of blast cleaning is pressure washing. Intercity Contractors have been offering industrial pressure washing services for many years but we have recently invested in a state of the art ThermaTech machine.
These machines use superheated water to remove a range of coatings and soilings from different substrates. The ThermaTech offers many advantages over other systems – and not just in terms of site safety, reliability and portability, since it also exceeds their performance.
Pressure washing with a ThermaTech machine can often provide an alternative solution to shot blasting delicate facias. Pictured below is one of our operatives using the ThermaTech pressure washing to remove paint from a stucco-fronted Grade-II listed residential building in Central London.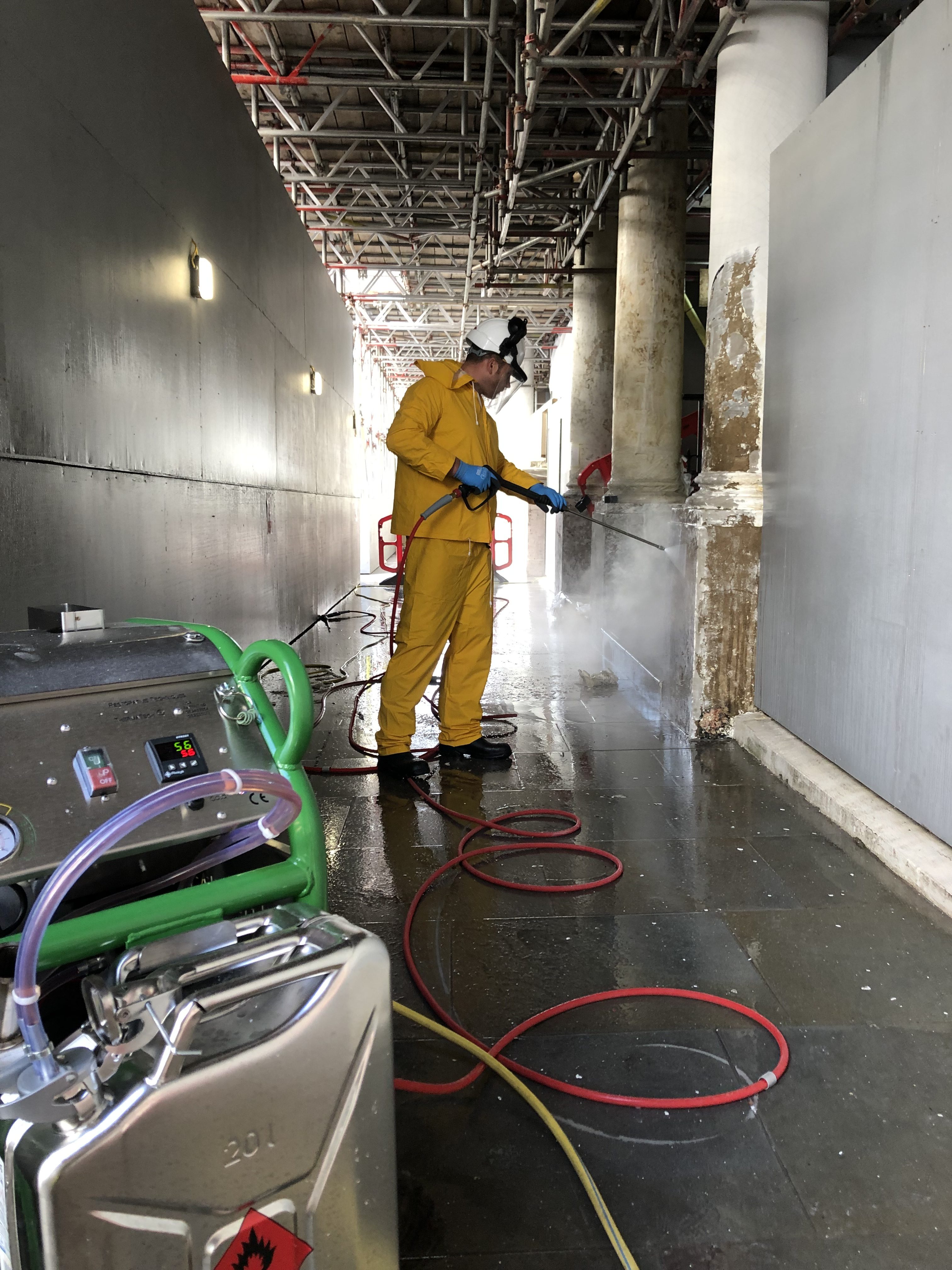 Reasonably compact in size, the ThermaTech can be transported for use in areas where a conventional industrial Pressure Washer would struggle due to their bulky size and weight.
If you are looking for blast cleaning in London or pressure washing services, Intercity Contractors can help. With over 20 years experience in shot blasting and painting, we are the industrial coating company.